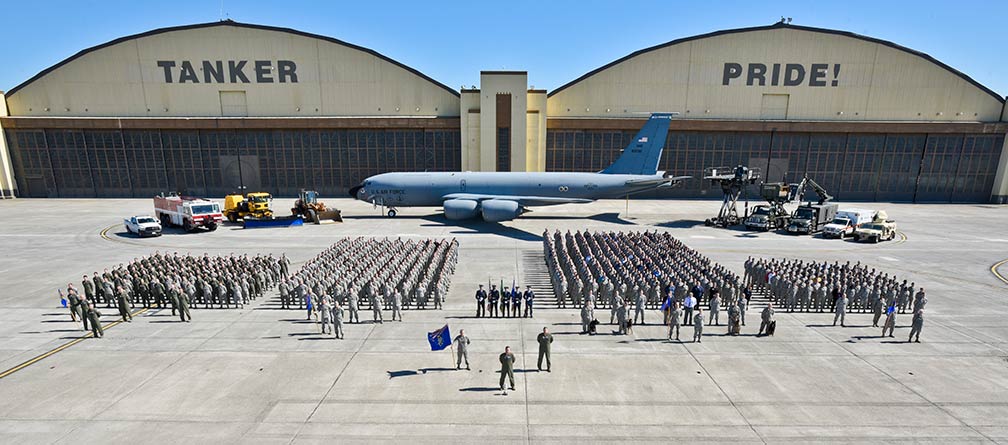 2019 Chaplain Corps Staff College
Date and Location
The 2019 Pacific Region Chaplain Corps Staff College will be held at Fairchild Air Force Base – Spokane, WA. The dates are April 8-11, 2019. Our project officer is LtCol David Snyder, Squadron Commander, 21st Fairchild Composite Squadron, Fairchild AFB. We have already made arrangements for billeting and facilities for the college through LtCol David Snyder.
2019 Staff College Focus
Chaplains and CDIs are people who possess a strong desire to serve others. It is part of their corporate and spiritual DNA. To provide needed assistance to their squadrons, our Chaplain Corps personnel should possess latest information, skill sets and "tools". This is a transition year for the Chaplain Corps with the new regulations, Chaplain Support Teams, Character Development Program (including special classes).The main emphasis of training will focus on the knowledge and skills to renew and empower the Chaplains and CDIs for service to their unit.
Ch. Col Charles Sattgast, Chief of Chaplains will be the featured instructor. With video conferencing, Ch. Sattgast will be supported in this special update program by Ch. LtCol Sergio Freeman (Personnel and Recruiting) and Ch. LtCol Marcus Taylor (Chaplain Support Team). Additional specialized trainers will also assist on staff as appropriate.
Our 2019 college will also feature a strong emphasis on creative opportunities and tools for effective ministry in supporting the three-fold mission of Civil Air Patrol.
Special Opportunity KC-135 Refueling Mission (Aerospace Education A highlight of the college is a planned refueling mission with the 92 ARW/141 Air Refueling Wing. The 92ARW/141 Air Refueling Wing uses KC-135 Stratotankers. Students will check in for a briefing, then an actual 2-2½ hour flight, followed by a debriefing.
Cost Details
Based on an estimated attendance of thirty chaplains and CDIs, and factoring in the subsidy from national, the cost per person for college registration, materials, Monday evening meal, and Thursday closing banquet will be $85.00 per person (Eventbrite fee of $6.81 not included).

Housing is not included in this registration fee and will be the responsibility of each individual attending the college. The Inn at Fairchild AFB has a block of rooms set aside for our attendees at $70 room, $77 suite per night single/double occupancy. Rooms with two queens are available.
Meals provided include Monday evening meal, Thursday noon banquet, and Tuesday evening Pot Luck Dinner provided by the local CAP squadron. Guests will include other Spokane, CAP Squadrons and USAF Base Chaplains Staff. Other meals will be the responsibility of each attendee and are available on base at Fairchild. Refreshments will be provided at the college during breaks.
Contact
Ch, Lt Col Richard Nelson, PCR HC (Director)
Cell: 619-843-4860
rnelson [at] hc.cap.gov
Ch, Maj Michael Morison, PCR HCD (Dean)
Cell: ‭(603) 682-1230
mmorison [at] hc.cap.gov